The Future Me @ The Aquila School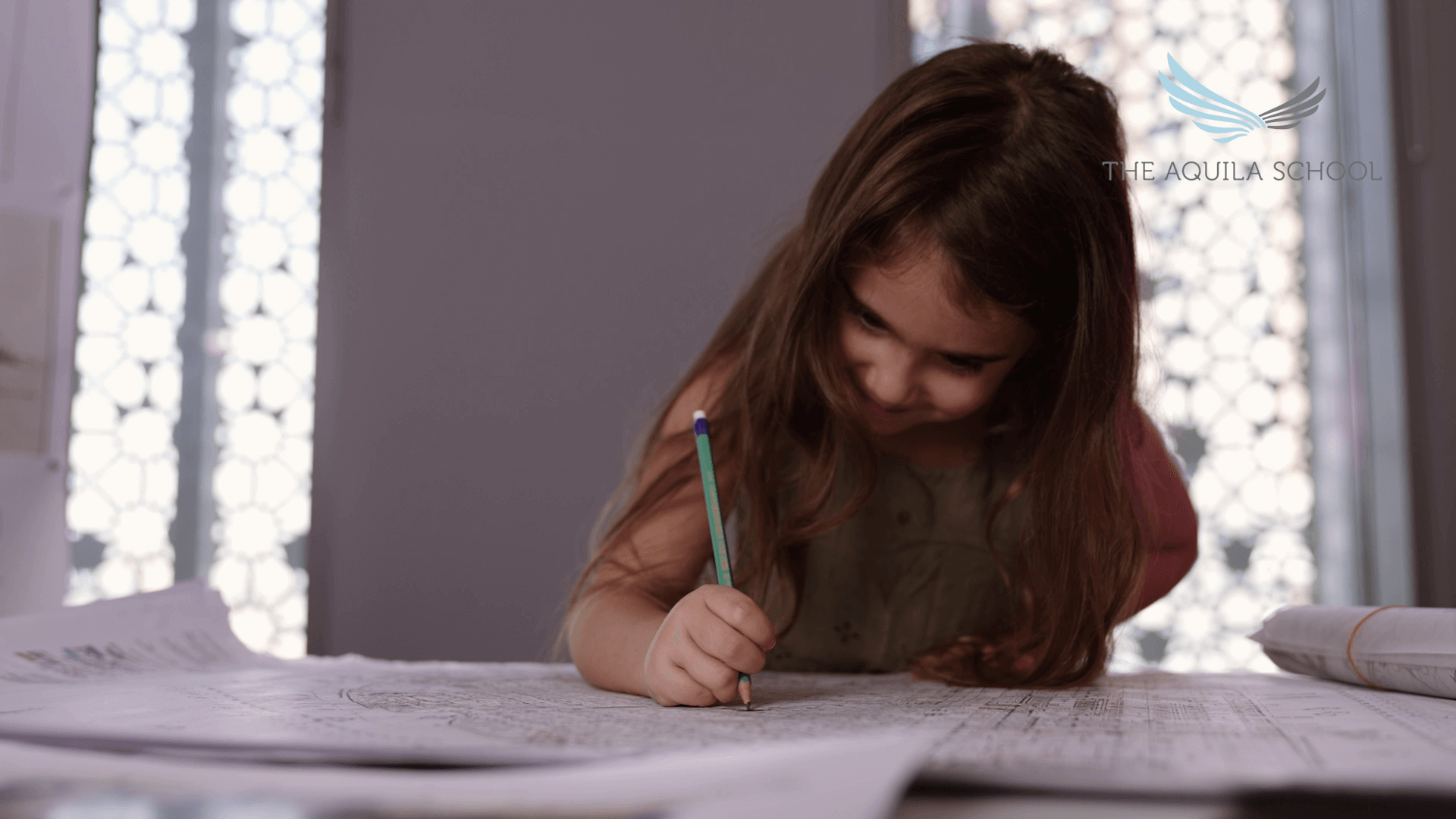 At The Aquila School we prepare our children for the future and allow the interests of our pupils to guide our curriculum. With an ever changing world, the passions and interests of children are leading them towards so many new career paths – some that may have not even been created yet!
When children join our school, we aim to help them understand their individual passions and talents so that they grow in successful adults who are happy with their career choices. Our pupils are immersed into a variety of learning opportunities, with the ideas of careers and future goals being instilled from day one. Every element of our school is another opportunity for our children to learn. This is even true of our class names. Instead of using conventional class names like 3A or 6C, we use job titles, animals and expo themes for our class names, keeping them exciting and relevant. Our class names have traditionally been linked to careers or to elements that define the UAE. With EXPO 2020 approaching, class names for the 2021/22 academic year will reflect this even more. As a school we are focusing on Mobility as our Expo theme, therefore next year we will see classes like year 4 Locomotion, year 6 Waterfalls, year 4 Hydroponics and year 5 Astronauts. In October 2021, we will be launching our very own 'Aquexpo', where children will be able to take part in developing their own in-school expo experience throughout the year.
To present our children with a further opportunity to explore new careers, our children take part in whole school themed weeks using Mantle of the Expert. Mantle of the Expert is something we love in our school, as it allows our children to get hands on with a project and lead their own learning. The children have the opportunity to research, construct, design and become experts in different fields. One of the first Mantle of the Expert weeks in our school is based around the children's class names and will encourage them to become experts in the field their class is named for.
In secondary, pupils at The Aquila School are immersed in a strong Careers, Education, Information, Advice and Guidance (CEIAG) programme, to prepare pupils for the next part of their education, employment and training. We have implemented this programme from Year 7, to ensure all pupils are exposed to all the possible careers they have aspirations towards. . The primary aim of the CEIAG programme is to provide all of our pupils with the knowledge and skills necessary to make informed decisions about their career paths. The Careers team will guide pupils with an insight into career areas where there may be a deficit or demand, future careers which haven't even been thought of and also those careers our pupils may have dreamt about since a young age.
Unifrog is an online platform that allows pupils to explore different career, post-16 and post-18 option courses and apprenticeship options, that is used at The Aquila School. Unifrog brings all the available information into one single, impartial, user-friendly platform that helps pupils to make the best choices and submit the strongest university applications.
All pupils in secondary at The Aquila School have access to Unifrog to:
Explore what subjects they would be interested in studying and how these choices can lead to different career paths and higher education.
Discover and sign up to online courses in areas that they're interested in.
See what is needed to make a successful application to a College/University.
Explore how to successfully apply to an apprenticeship or university course, including universities abroad.