Professional vocational qualifications
As a school, we offer a range of Level 2 BTEC qualifications, such as sport, IT, business and performing arts.
BTECs are work-related qualifications suitable for a wide range of pupils. They provide a practical, real-world approach to learning without sacrificing any of the essential subject theory.
ASDAN programmes are widely recognised by educators for providing an engaging curriculum that empowers pupils through personalised learning and choice.
The courses are designed to motivate and enhance learners' confidence, self-esteem and resilience. In addition, learners develop core skills in teamwork, communication, problem-solving, research and self-management. Pupils undertaking ASDAN courses also develop character traits such as confidence, self-esteem, resilience and ambition.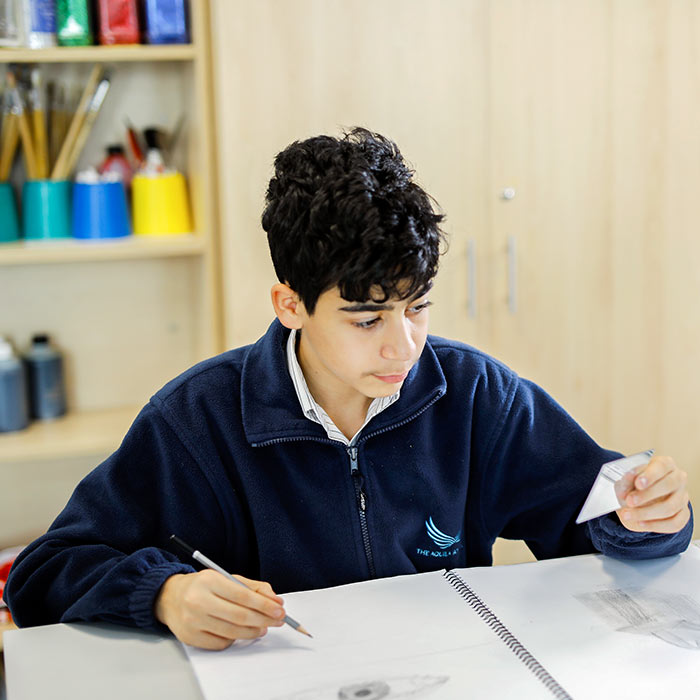 The Aquila School children are provided with many opportunities to develop and thrive. Learning is not limited to the classroom, but can also take place outdoors or through an educational visit, or a community service project. Lessons are lively, fun and challenging, and provide children with many opportunities to think critically and independently.
Social and Emotional Development
In addition to the British curriculum, our school values, ethos and teaching approaches encourage children to develop collaborative enquiry skills, and understand that they are important individuals who can make a positive difference to the lives of others. Our aim is to promote curiosity, to encourage children to ask questions, and to teach them to use their skills and knowledge confidently in real-life situations.