At The Aquila School, we are committed to providing a well-rounded education for our pupils, which includes a strong foundation in Islamic Studies for our Muslim children.
We believe that Islamic Studies is an essential part of a holistic education, and we teach it from year one up, with the same rigor and care as all of our other subjects.
Our pupils learn about the Quran, the Hadith, and the history of Islam, as well as the core Islamic beliefs and values. They also have the opportunity to practice their Islamic faith in a supportive environment.
Arabic Studies Curriculum: Comprehensive & In-Depth Understanding
Our Islamic Studies curriculum is aligned with the Ministry of Education's Islamic Studies curriculum for Dubai and the UAE. However, we go beyond the requirements of the curriculum to provide our pupils with a more comprehensive and in-depth understanding of Islam.
How do we teach Islamic Education at The Aquila School?
Our Islamic Studies teachers are highly qualified and experienced. They are passionate about their subject and they are committed to providing our pupils with the best possible education.
We teach Islamic Studies in a variety of ways:
lectures;
discussions;
group work and projects.
We also use a variety of resources, such as:
websites;

articles;

videos.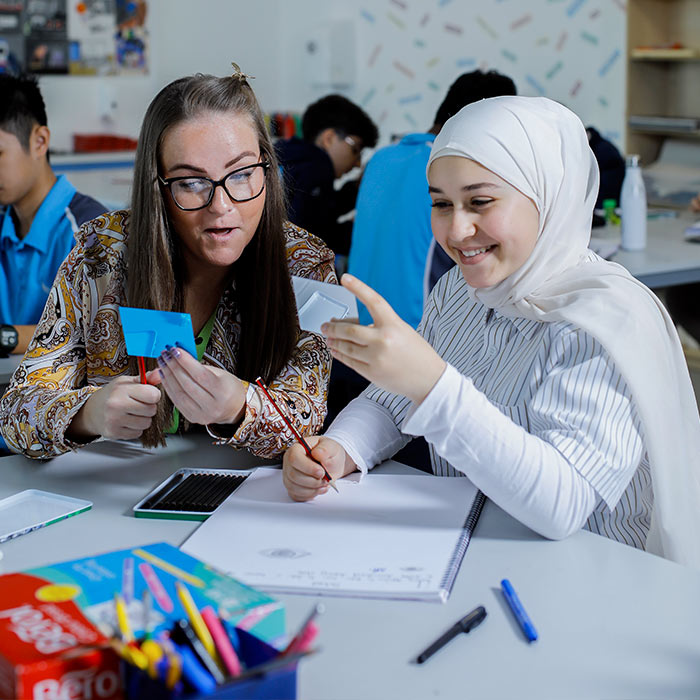 Embracing Islamic Values in a Multicultural Classroom
Muslim pupils are taught Islamic education as Arab nationals in Arabic and non-nationals in English.
Non-Muslim pupils use the time that their peers are in Islamic lessons for reflection and self-study.
Regarless of their faith, all pupils are taught to understand the importance of how Islamic culture has affected the culture and traditions of the UAE and to have an appreciation and understanding of Islamic values. These are taught and followed up through assemblies, circle time, form tutor time and MSC lessons.
Children regularly demonstrate these values in their own behaviour. We also have whole school assemblies to celebrate specific Islamic celebrations such as Ramadan and whole school events such as Iftar.
For cultural understanding, all pupils in year seven to ten visit a mosque each year.