Celebration of Learning at the World Scholars Cup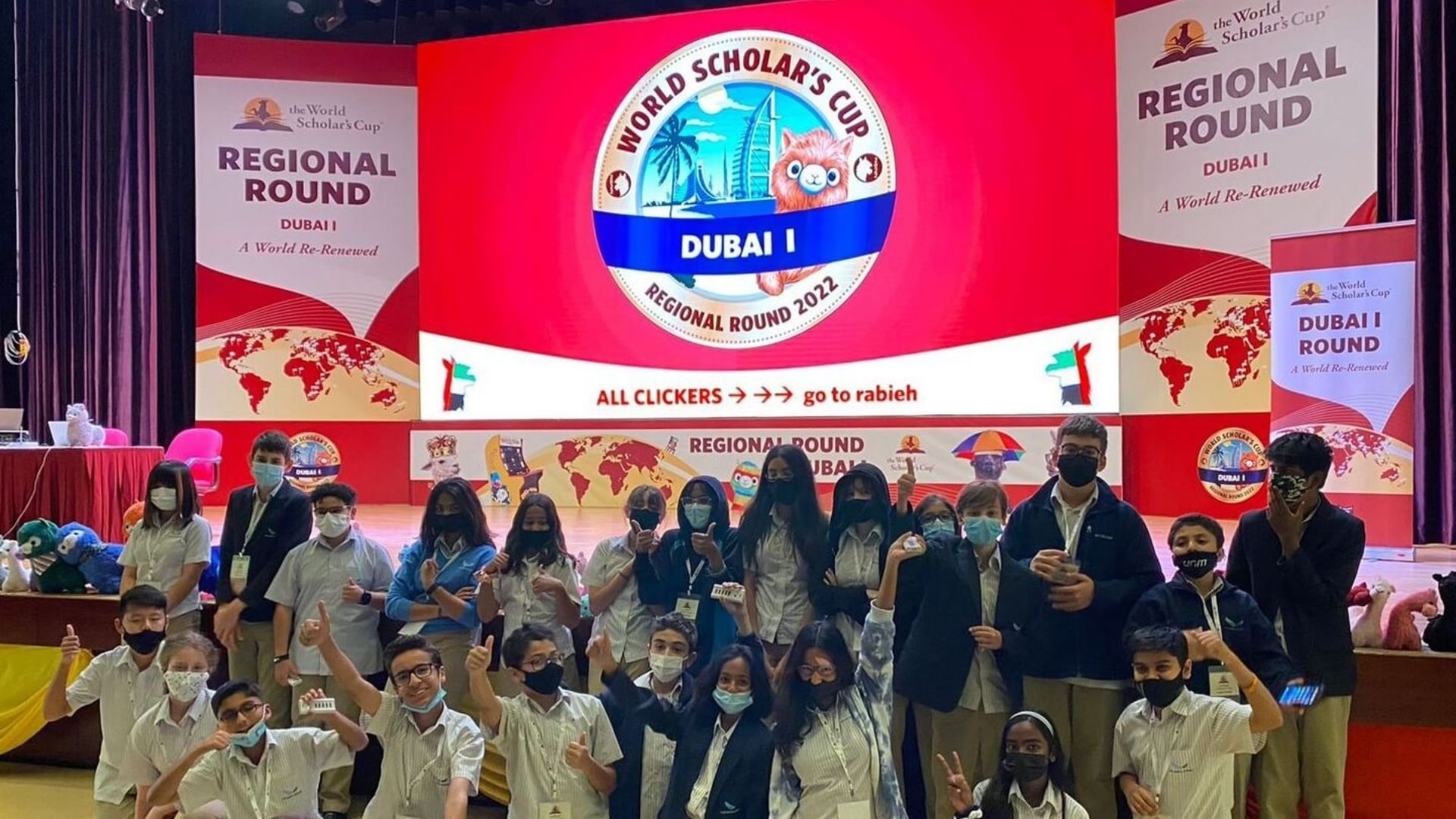 Secondary pupils at The Aquila School had a fantastic opportunity to embark on a celebration of learning at the World Scholars Cup. The World Scholars Cup is a wonderful initiative run globally, to encourage pupils to test their knowledge, enhance their creative writing skills, master their debate skills and finally perform their skills in a talent show.
The competition is great for pupils to learn a range of skills, whilst interacting and meeting pupils from other schools in the region. Our pupils thoroughly enjoyed taking part in the World Scholars Cup, as it gave them an opportunity to work alongside their teachers outside of the classroom.
"The World Scholars Cup brings out the best in the teachers and pupils who attend. It is amazing to see different schools come together and celebrate learning and get over obstacles. I was especially impressed with how pupils overcame their nerves when speaking in front of over 100 people." said Mr Craig McDonald, Secondary teacher and World Scholars co-ordinator.
The competition has multiple rounds of competition and it requires a great deal of preparation. Pupils had to spend time preparing for the quizzes, debates and creative writing tasks – but it all paid off. We are delighted to see our pupil's achievements! Our pupils will be battling it out in the Dubai global round in June, where they will be taking on other schools from around the world, for a chance to qualify for the World Scholars Cup Tournament of Champions at Yale University. We can't wait to see how our team will get on and how many more trophies and alpacas they return with!
"This is an academic competition. But it's different from other competitions, in that it's probably not even a competition. It is a celebration. Instead of focusing on memorising facts, the World Scholars Cup is all about applying them and relating them to the world around us. I loved watching my friends debate and perform in the competition. My team and I won the creative writing task and got certificates, medals and even an alpaca (a cuddly one not the actual animal) it was amazing!" – Myla, year 7 pupil.