ISP Arabic Spelling Bee at The Aquila School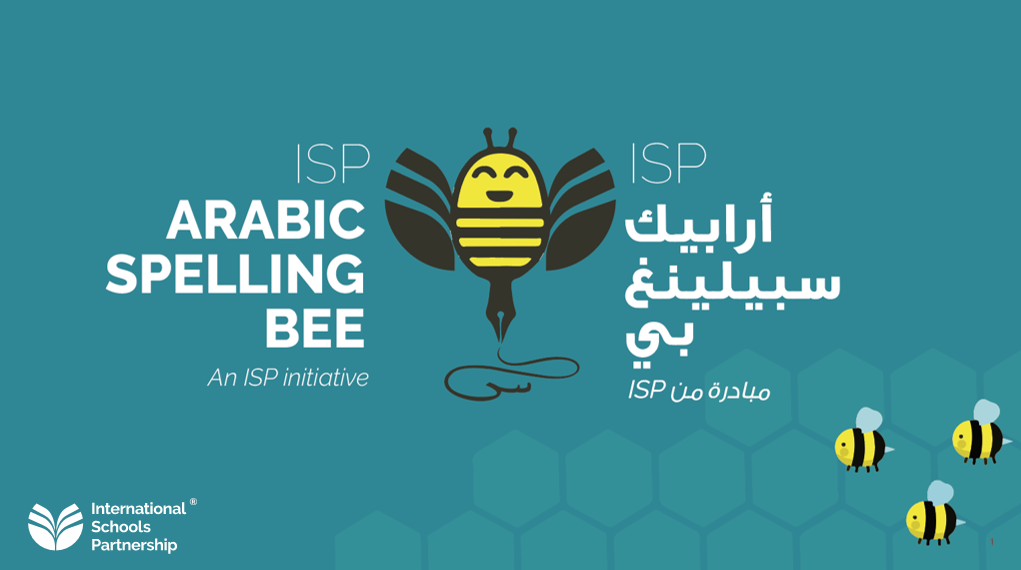 The annual ISP Arabic Spelling Bee, launched in 2022 to celebrate the beauty of the Arabic language, encourages our pupils to practice and present their spelling skills to a panel of Middle Eastern judges. In the inaugural year, all Arabic first language pupils from year 2 to year 9 at the six ISP schools in the Middle East took part in the exciting competition. By the third round, each school had selected a child to represent them in the final competition, a live Spelling Bee in front of competitors and six judges.
For each of the three rounds of the ISP Arabic Spelling Bee, pupils were challenged to learn an age-appropriate list of words linked to the Arabic curriculum. Parents were encouraged to get involved by helping their child prepare for the in-person and digital rounds of the competition.
Following the highly successful competition in 2022, we will be expanding the competition in 2023 to both our first and second language Arabic pupils.
"Arabic language learning is an important part of the curriculum in all our schools hence we launched the ISP Arabic Spelling Bee to encourage our pupils to enhance their language knowledge. The competition was fierce, and I am in awe of the winners who showed a mastery of the language, a commitment to the subject and maturity to enter the competition," said Abigail Fishbourne, School Improvement Partner, ISP- Middle East.
Congratulations to the nine ISP pupils who won. We want to especially recognise and congratulate the children who represented The Aquila School throughout the competition, and to the winners in our sister ISP schools within the Middle Eastern region.
We are very proud of every child who took part in this competition, and we celebrate your dedication, your commitment and your passion for the Arabic Language.