The Aquila School has high standards and having a presentable appearance is an important part of this
We want children to feel a sense of belonging and pride and to represent their school in an appropriate manner whilst still wearing clothes that are comfortable and suitable. Our uniform is smart and relaxed, just right for engaging children in amazing learning.

As we believe in pupils having their own individuality, providing they wear our uniform - their styling is up to them. Pupils may tuck their shirt in, or have it untucked. They may choose to wear a blazer, hoodie, jumper or fleece. A bit different to other schools, hair and shoes have to be safe, but can be of any style or colour.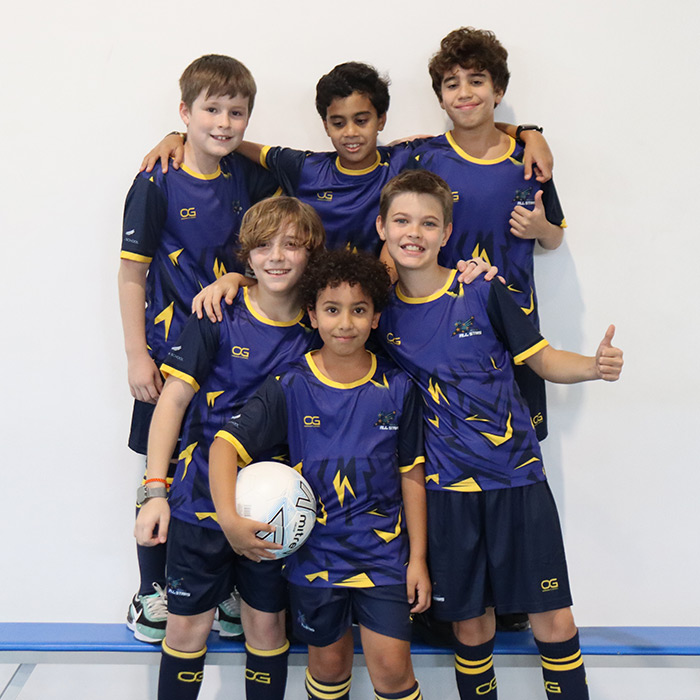 EYFS

Blue tee-shirt




Shorts/Skorts




Socks & safe shoes



Optional Items


Jumper/Fleece
---
Primary

White shirt




Trousers/Shorts/Skorts




Socks & safe shoes



Optional Items


Hoodie/Jumper/Fleece
---
Secondary

Core items


White striped shirt




Trousers/Skorts




Socks & safe shoes



Optional Items


Blazer/Hoodie/Jumper/Fleece
---
Sixth Form

Core items
Black collared tee-shirt
Black trousers/tracksuit-pants/shorts*
Black socks & safe shoes

Optional Items
Black Jumper

*Plain black trousers are required for formal events
---
EYFS

Blue tee-shirt




Shorts/Skorts




Socks & safe shoes



Optional Items


Jumper/Fleece
---
Primary

White shirt




Trousers/Shorts/Skorts




Socks & safe shoes



Optional Items


Hoodie/Jumper/Fleece
---
Secondary

Core items


White striped shirt




Trousers/Skorts




Socks & safe shoes



Optional Items


Blazer/Hoodie/Jumper/Fleece
---
Sixth Form

Core items
Black collared tee-shirt
Black trousers/tracksuit-pants/shorts*
Black socks & safe shoes

Optional Items
Black Jumper

*Plain black trousers are required for formal events
---