At The Aquila School we pride ourselves on being genuinely inclusive. If, at the end of Year 11, you don't have the grades to study what you want to do next - we will support you in developing a pathway that will help guide you to university or employment.
We have a range of options for pupils who cannot access Level 3 courses, or who need support in fulfilling minimum university requirements along the way.
BTEC Level 3 Diploma PLUS
This pathway allows pupils to join Year 12, and undertake a two year programme of study to complete a BTEC Level 2 Diploma (equivelnt to two A-levels), plus key GCSEs in English and/or mathematics.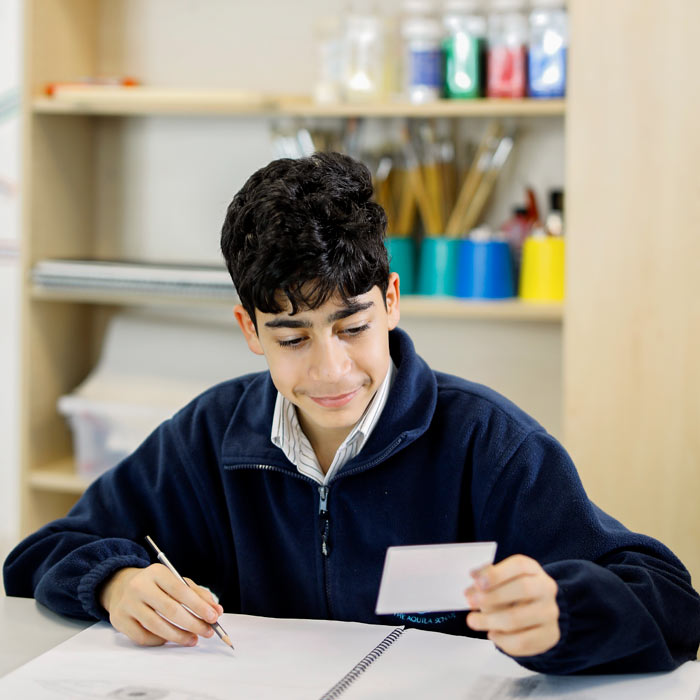 Sixth Form Foundation Course
This pathway allows pupils to join Year 12, and undertake a thee year programme of study, culminating in a BTEC Level 3 Diploma (equivelnt to two A-levels).
Pupils will study five GCSEs in year one (English, mathematics, science and environmental management), in addition to BTEC Level 2 Certificate in Business and BTEC Level 2 Certificate in Sport. This pathway will lead pupils onto study either Enterprise and Entrepreneurship or Sport, Fitness Instructing and Personal Training as a Level 3 Diploma in year two and three.
Notes:
For the Foundation Course, parents are required to sign a KHDA demotion into Year 11 - however pupils will attend school in Year 12 uniform.
Pupils are required to complete the Duke of Edinburgh's International Award as part of this course - an additional fee applies.
ASDAN programmes are widely recognised by educators for providing an engaging curriculum that empowers pupils through personalised learning and choice.
The courses are designed to motivate and enhance learners' confidence, self-esteem and resilience.
In addition, learners develop core skills in:
Pupils undertaking ASDAN courses also develop character traits such as confidence, self-esteem, resilience and ambition. For pupils who undertake ASDAN alongside a BTEC Level 3, some of the ASDAN courses carry UCAS points for university admission.